FOCUS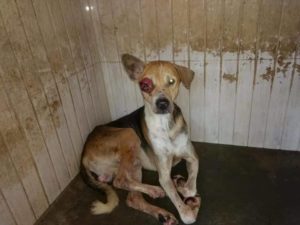 Focus is a victim of human abuse,he was beaten hard by some human monsters which caused his eye ball pop out of the socket.He was bleeding profusely from eye and nose the injury was a very severe one.He was admitted to our shelter by a few kind animal lovers.
After examination by our veterinary doctors he was given initial medications,drips and the wound was thoroughly dressed.Doctors suspected internal injury as well. Also he was seen suffering from penile tumor and fungal infection.The next few days were really very critical for him as he was in tremendous pain and shock along with heavy bleeding but he showed positive signs from the fourth day when he first had food.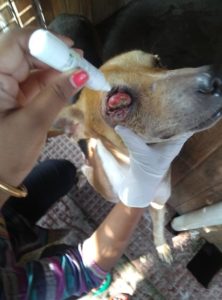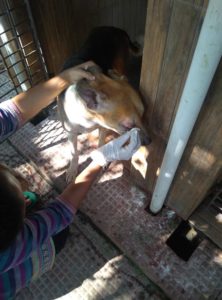 Once he was much more stable,doctors decided to perform his operation to remove the infected portion.Though it was a very critical surgery he gained consciousness  very soon and was absolutely normal eating and active from the next day itself.Regular food dressing and medication helped him get healed and after a month from operation his eye almost recovered.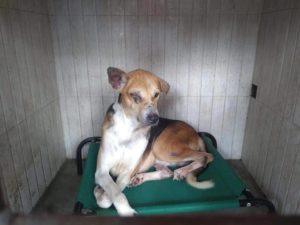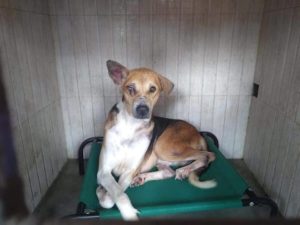 Soon the treatment of other ailments began as well.His fungal infection was treated with medicated baths,oil and lotion and his blood-work was done too so that his penile tumor could be treated as well.Once the reports came he was put on a few more supplements and health guards to prepare him for the chemotherapy.He responded quite well to the therapies and his blood work came to normal and tumor vanished within two months.
In the mean time he got dewormed and vaccinated as well and finally the day came when he left for his old place along with his care giver happily..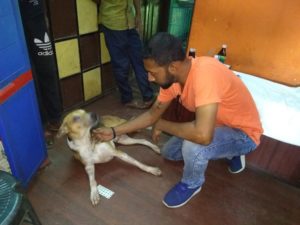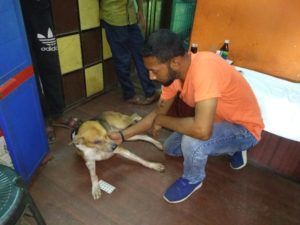 Dogs are wonderful blessings of god and are full of love and spirits.Sometimes all they need is a little extra care to bounce back to life once again.We miss Focus dearly but we know he is happy in his territory now.
Contact ARC KOLKATA
—————————-
Address : 11/4, Jyotirmoy Nagar, Thakurpukur, Kolkata – 700 063.
Regd No : 160700034/2016
Email : arckolkata63@gmail.com
Call : (+91)7890-535353/838383
Web : www.arckolkata.org