This poor little cat was in a terrible state.She was suffering from ascites a condition where fluid is collected inside the abdominal cavity due to liver damage,malnutrition debility anemia and other physiological disorders.We rescued her as soon as we got the news and brought her to our shelter,we named her kheerkadam.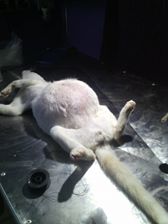 Her blood reports were done and initial treatment started after vet visit.She was in immense pain, had stopped eating and was very weak and drowsy.She was put on drips and a few other medicines to stabilize her a little before the micro surgical operation to remove the fluids.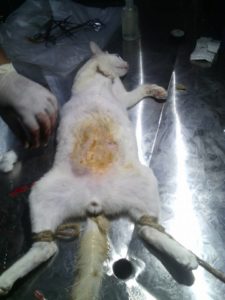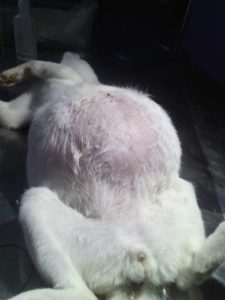 After two rounds of removal of fluid,almost a month of regular medicines,drips,proper food she recovered completely and went home with her caregiver.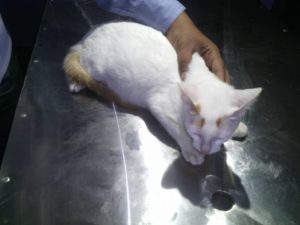 Contact ARC KOLKATA
—————————-
Address : 11/4, Jyotirmoy Nagar, Thakurpukur, Kolkata – 700 063.
Regd No : 160700034/2016
Email : arckolkata63@gmail.com
Call : (+91)7890-535353/838383
Web : www.arckolkata.org